Welcome to our company !
Manufacturer and Exporter of Security Seals, High Security Seals, Coding & Marking Machines, & Packaging Machines, Container Seal, Security Seal, One Time Lock, Bottle Seal, OTL Seal, etc....
"Tetra Tekseal Pvt. Ltd." ventured as an independent business enterprise of the parent company DELHI PACKAGING SERVICES in the year 2006. The company was started to manage manufacturing of Coding & Marking machine/Pouch Filling machine and comprehensive range of Container Seal to meet the increasing needs of domestic and international markets. We are a Government recognized exporter, manufacturer as well as a supplier of premium quality spare parts and consumables of dairy products in the country. We are extensively supplying our products to various Government, Non-Government, private as well as multi national establishments. Total turnover of the group is over Rs. 1 Crore.

Products We Offer

Tetra Tekseal Pvt. Ltd. is a manufacturer, exporter and supplier of the following array of products:

High Security Seals: Steel Lock, Trans Lock, Heavy Lock, Hx Lock, Esy Lock, Rock Lock, Lotbar Lock, Ocap Lock, Tuff Lock, Lotus Lock, Bacha Lock, Bulk Baglock, etc.
Padloks & Zip Seals: Rod Rail Lock, Wire Lock, Klik Lock, Pad Lock, Anchor Lock, Cash & Key Bag Lock, Plastic Zip Lock, Tie Cutter, Tetra Logo Press, etc.
Coding Machines: Handy Coder, Carton Coder, Auto Inking Friction Driven Coding Machines for FFS, Friction Driven Coding Machines for FFS, Micro Process Coding Machine for FFS, Pneumatic Foot Operated Table Top Coding Machines, Pneumatic Digital Timer Operated Table Top Coding Machines, Electro Mechanical DC Drive Table Top Coding Machines, Electro Mechanical PLC Base Table Top Coding Machines, Hot Ink Label Marking Machine Continuous Motion, Hot Foil Card Board Printer Intermediate Motion, etc.
Packaging Machines: Milk Packaging Machine, Mineral Water Packaging Machine, Soft Drinks Packaging Machine, Oil Packaging Machine, Vanaspati Packaging Machine, Edible Oils Packaging Machine, Gutka Packaging Machine, Candy Pack Packaging Machine, Biscuits Cookies Packaging Machine, Namkeen Bhujia Packaging Machine, etc.
Other products we deal in: Cup Sealer & Filler Machine, Manual Jelly Sealer, Semi Jelly Sealer, Automatic Jelly Sealer, Can Lead Opener, Butter Churn Accessories, Semi-automatic Filler Cum Sealer, S.S. Trolleys, etc.
Container Seal
Security Seal
One Time Lock
Bottle Seal
OTL Seal
E-Seal Launched in India by Tetra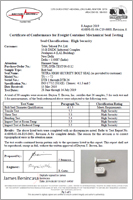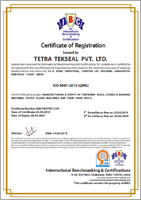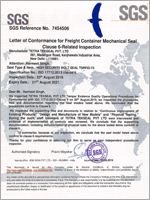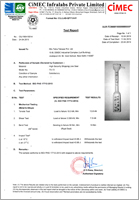 Contact Details
10-B, DSIDC Industrial Complex (Lal Building), Jwalapuri No. 4, New Delhi - 110087, India
Phone :91-11-25287878
Mr Inder Pal Singh (Director-Administration)
Mobile :+919810535479
Mr. Harmeet Singh (Marketing Head)
Mobile :+918130689729
Marketing / Order Booking Station
Ludhiana: Mr. Karanvir Singh - 9650710533
Patna: Mr. Rajender - 9430250572.
Mobile :+918130689729